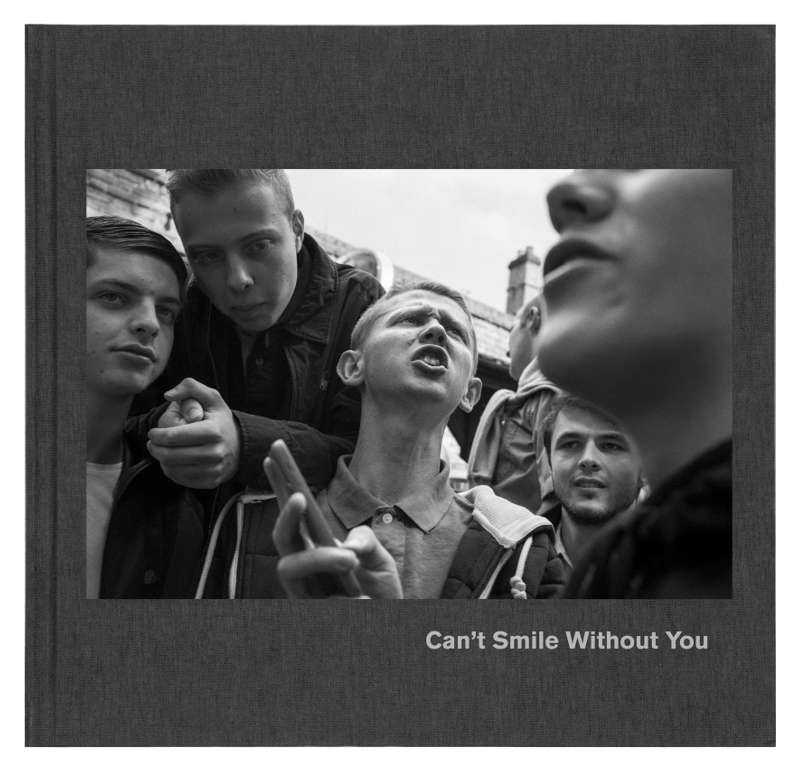 Can't Smile Without You
Hardback clothbound, first edition.
248 pages.
Dimensions: 30cmx30cmx5cm.
Printed in tritone by EBS Verona, Italy.
Publisher: AMS.
ISBN: 978-1-5272-4955-4 .
Photographer and life-long Tottenham Hotspur fan, Martin Andersen has turned his camera on his fellow fans to create 'Can't Smile Without You', an intimate and often visceral collection of photographs taken at home, away, and across Europe from 2013 until 2017 with the last game played at the White Hart Lane stadium. Selected and edited from over one hundred different games, Andersen presents an authentic and unflinching documentation of the fans and their resultant relationships and community. His imagery depicts the drama, tensions, and raw emotions involved in such unwavering support of a football team that infiltrates every part of life.
Capturing a rapidly changing culture and a unique moment in Tottenham Hotspur's history following the demolition of the 118 year-old stadium at White Hart Lane at the end of the 2016/17 season, the monochrome images in 'Can't Smile Without You' also have a timeless quality that transcends the recent era they were taken in. These could be images of any diehard football fans and of the associated rituals, pre and post match, that are an integral part of being one.
In addition to the 119 photographs that were edited and graded by acclaimed photographer Kim Thue, 'Can't Smile Without You' features texts by lifelong Tottenham fans Joe Kerr, a writer and bus driver at Tottenham Garage, and Felix Petty, Editor at i-D Magazine.
––
As featured in: The Guardian, It's Nice That, The Face, Creative Review, i-D, The Fighting Cock, British Journal of Photography, The Sun, Art Daily, All About Photography,
As featured in (International): Art Vibes, Ekstra Bladet, Jydske Vestkysten, Fyns Amts Avis, NSS Magazine, The Star Post